Athena SWAN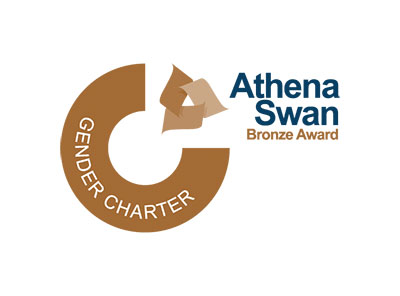 The Athena Swan charter was established in 2005 to encourage and recognise commitment to advancing the careers of women in science, technology, engineering, maths and medicine (STEMM) in higher education. The charter was expanded in 2015 to include all academic departments and professional services staff. Athena Swan recognises work undertaken to address gender equality more broadly and the awards recognise commitment to gender equality and diversity, excellent working practices, and the inclusive culture we promote for staff and students at all levels.
Speaking about the award in May 2021, Dr Lynne Williams, Head of the School of Health Sciences, said: "We place equality and diversity at the heart of all School business, and we are very proud to have been awarded an Athena Swan Bronze award. I would like to thank all the staff and students, and a special thanks to the members of the self-assessment team for their commitment to the application process. This award affirms our continuing commitment to ensuring equality and diversity are foremost across the School's teaching and research programmes"
Athena SWAN at Bangor University
Bangor has achieved the Athena SWAN bronze award and is now addressing the issues raised in the Athena SWAN Action Plan.
For more information about Athena SWAN at Bangor University, please click here.