About us
About the School of Health Sciences
The research in the School of Health Sciences is organized around the Bangor Institute of Healthcare and Medical Research (BiHMR). In the most recent assessment of research quality across the UK (REF 2014) 95% of health research was recognised as world-leading and internationally excellent and the quality of our health research outputs put us in the top 3 (of 94) across the UK. The School forms a large part of the College of Health & Behavioural Sciences, a college which boasts a very strong research and teaching ethos which translates into excellent course provision. The school's research prowess feeds into its degree programs where it is ranked No.1 in the UK for Radiography and Top 10 for Nursing by The Times Good University guide 2018.
About Bangor University & North Wales
Bangor is located in a breathtaking landscape with panoramic views, and is rich with history, culture and charm. The University itself plays an important part in the city's history and identity: it was built in 1884 following funding by local quarrymen who volunteered to give some of their wages towards providing a better standard of higher education. To find out more about Bangor and the local area, please visit the 'Where?' page
Around Bangor...
Anglesey...
Anglesey is one of the most popular destinations in North Wales and because it's an island there's the added bonus of never being too far from the sea. There are plenty of beaches to choose from so when the sun is smiling, get your friends together for a spot of sunbathing. Or if you're the sporty type take your board with you because the island is a popular spot for surfers.
Anglesey is also your gateway to Ireland and regular ferries run from Holyhead to Dublin, with the journey taking around two hours.
Snowdonia National Park...
The Snowdonia National Park's mountains, lakes and rivers offer plenty of opportunities for you to enjoy the great outdoors.
The night sky above the Snowdonia National Park has been granted special protection.
It has become Wales' second and only the 10th destination in the world to be granted the status of an international dark sky reserve.
It means the quality of the night air is outstanding and real efforts are being made to reduce light pollution.
Walking, climbing, kayaking and canoeing are just some of the sports that can be enjoyed in the park, and it is also home to Europe's longest zip-wire!
Many of the University's sports clubs organise regular trips to Snowdonia.
Find out more about why students choose to study and live in Bangor.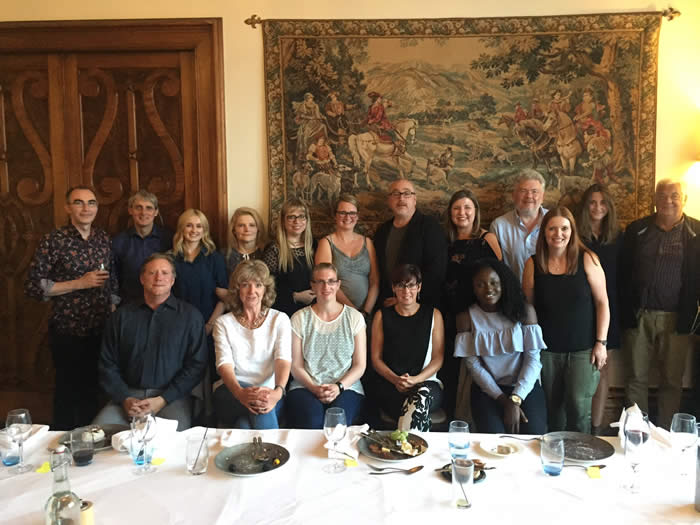 2017 Students (Click here to see what they had to say about the Summer School)