Compare our Nursing Courses
Here's a quick overview of our courses so that you can compare and find the right fit for you.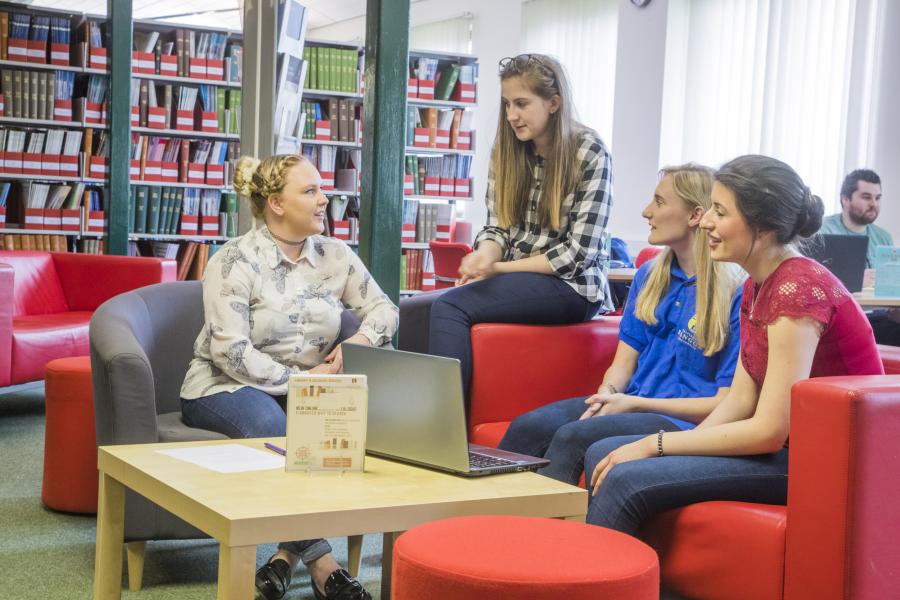 Why Study Nursing
People choosing a career in nursing make a real difference to people's lives. Nursing is highly rewarding, constantly changing/growing and an exciting profession. Registered nurses work within one or more of four fields; adult, mental health, learning disability or child. The Bachelor of Nursing degrees offered at Bangor University will provide you with the knowledge and skills you need to provide evidence-led and compassionate nursing care. 
Watch - Study Nursing
S4C TV Presenter Ameer Rana introduces the Nursing courses we offer. Take a look at our excellent facilities and hear what our students and staff say about studying at Bangor.
Student Profile Daniel Fowler
Mental Health Nursing
"The best part of the course is working with patients...helping people live more healthy, happy lives. We are very fortunate as we have enthusiastic, caring, motivated lecturers who have plenty of experience in a wide variety of settings....it's really, really brilliant and I'd recommend it to anybody."
Study Online. Work In Wales.
Our distance nursing programmes give you more flexibility to study our Adult, Child and Mental Nursing courses. Study the theory half of course online before taking your practical nursing placement anywhere within Wales.
Access lectures, seminars, and skills training from home to help you fit the programme around your learning needs. Then, we'll organise a placement within Wales, as close to your home address as possible.
Gain the knowledge and skills to successfully graduate as a registered nurse with the convenience of online digital learning.
Career Opportunities in Nursing
Advances in treatments and technology are creating new career opportunities for registered nurses with different service provision, roles and ways of working.  They are many different aspects of nursing within the four fields and varied opportunities for career advancement and work in a variety of settings. Career opportunities range from working as a staff nurse in, for example, the hospital and community setting, to more specialist and leadership roles such as specialist or consultant nurses. Registered nursing roles have many forms and offer career development and progression from a staff nurse to nurse specialist, ward manager, matron, leader, researcher, educator and nurse consultant within each field. Find out more about Nursing careers on the NHS Wales website and the NHS England site.
Chat with current Nursing students
Do you have a question about life as a Bangor University student? Our ambassadors will be happy to help you find the answer.
They can tell you more about studying here, about the amazing Clubs and Societies we have, and how they made friends and settled into life at university as a Nursing student.
Ask our lecturers a question
If you have any questions about the course, our lecturers are on hand to help. Below are some examples of frequently asked questions. Can you think of any more? 
What are the qualities of a successful Nursing student at Bangor?
How can I prepare myself to study Nursing at Bangor?
How will I know that Nursing at Bangor is the right choice for me?
Our Research in Nursing
Our research groups are all part of the Bangor Institute for Health and Medical Research (BIHMR). We are building on BIHMR's success in REF 2021 to sustain and grow excellence in health, medical and social care research. We conduct research of the highest standard, with UK and international impact that contributes to improvements in local health and healthcare, as well as making an impact across Wales, the United Kingdom and internationally.
Related Subject Areas
You may also be interested in these related subject areas. 
Related Subject Areas
You may also be interested in these related subject areas.