Keep your writing on track
The Study Skills Centre is holding a series of twenty interactive workshops, which are open to students across all levels of study. This free series provides an opportunity to explore issues central to the academic writing process. The workshops are task-based, enabling you to learn by doing and questioning. The series consists of the following topics:
Approaching Academic Study
Managing Your Time
What Do My Lecturers Expect of Me?
Making Lecture and Seminar Notes
Academic Writing: Getting Started
Analysing Essay Questions
What Should I Read?
Making Sense of What I Read
Getting the Most from Your Reading
Essay Plans
Critical Writing
Taking a Critical Viewpoint
Improving Your Grades
Avoiding Plagiarism
Paraphrasing Your Sources
Introductions and Conclusions
Making Your Writing Flow
Good Paragraphs
Proofreading
Excel at Exams
You are welcome to follow the complete workshop programme, or to attend only those workshops that appeal to you. The workshops are free, and places can be reserved online. All workshops will be delivered digitally in English and through Blackboard Collaborate. For details of the programme, and to book your place, go to https://www.bangor.ac.uk/studyskills/workshops/programme/
The Study Skills Centre is here to help you get the most out of your studies. Click here to view the range of study support available to you. Click here to view the range of study support available to you.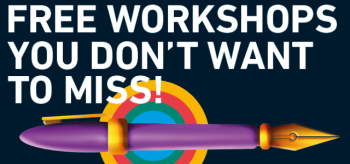 Publication date: 21 September 2020