Mature Students
Mature Student is a term we often hear but what is a mature student?
In our formal University business we sometimes need to use particular definitions, for example when producing official statistics we have to use the HESA (Higher Education Statistics Agency) definition of 21 or over at the point of entry for undergraduates and 25 for postgraduates. Similarly, when offering Student Finance guidance we need to be aware that being 25 or over is one of the criteria for being classified an independent student.  
The phrase 'mature student' is commonly used and can be useful in denoting a student who has not continued to university straight from school and can often reflect a very different life experience. However, we also need to be mindful that it is a catch all phrase that tends to stereotype people. It does not reflect the wide age ranges it covers or the diversity and individuality of the mature students. Neither does it recognise that a number of our younger students share aspects of what might be termed a 'mature student' profile.
At Bangor we are committed to developing an inclusive community and as such we try to encourage all our students to engage with the student experience as widely as possible and in a way that suits them. However by following the links on this page you will find some information we have put together for those who consider themselves in what might be termed the 'mature' category.
Stevie Fox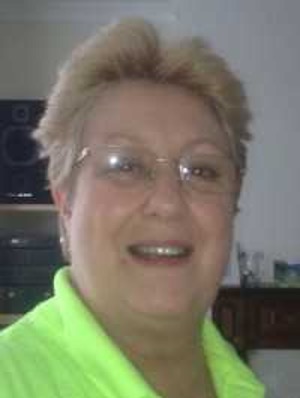 I relaxed into the whole experience of being at University - once I realised that it was OK and got over myself being older so thinking I ought to know what I was doing. 
I discovered how much I liked the other students and we got on really well.
I had the life-skills to know when you don't something and to ask questions. Your tutors will do everything they can to support you and are genuinely pleased if you reach out to them for help.
I really enjoyed being a Peer Guide, helping to welcome new students of all ages and to see them settle in. 
Get involved in as much as you can in other activities apart from study. There are clubs and societies for everything, whether you join in or just support.  There is always something going on somewhere and it all helps you make friends and be part of the student community. 
Remember at all times that you are part of a wonderful institution – make the most of every single minute you can. 
It's your University, and an experience that will remain with you for the rest of your life. Above all - ENJOY YOURSELF.
More details of Stevie's experience can be found here.

Judith Ainsworth
I left school with no qualifications and at 55 started my degree in English Literature and Creative Writing.
Initially I felt uneducated but soon realised that was due to my own lack of confidence.
My most difficult hurdle was achieving an acceptable standard of assignment writing. I attended the 'Writing School' for help until I was confident in my own abilities.
The degree was inspirational. I have been surprised at the interests I have developed and intend to carry the research into my family history into a PhD.
A degree is much more than the prospectus lists. It has broadened my horizons in many ways and I have gained self-confidence and self-respect.
The other students accepted me as any other student and I felt a real part of the university culture.
It took hard work and commitment but it was worth it. It was a wonderful experience.
I loved every minute and was tearful when it finished.
More details of Judith's experience can be found here.