Exam Success
The Study Skills Centre is holding a workshop on 'Doing your best in exams' on Tuesday 27 November and on Wednesday 28 November at 1pm. Undergraduate and postgraduate students are welcome to attend. To book your place on this workshop register online here: https://www.bangor.ac.uk/studyskills/workshops/programme/2018-11.

The workshop will focus on revision strategies and exam technique. We will explore successful approaches to preparing for exam questions and consider how you can manage your time and get the most out of yourself during the exams by looking at what to do on the exam day itself.

If, for any reason, you cannot attend the workshop this time, the Study Skills Centre website has lots of information designed to help you succeed with your exams (http://studyskills.bangor.ac.uk/study_exams.php.en).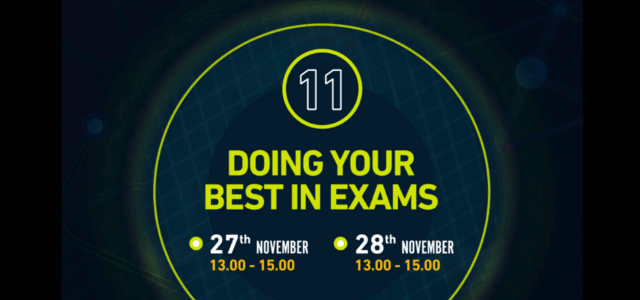 Publication date: 19 November 2018