Global Entrepreneurship Week! 13 – 19 November
Global Entrepreneurship Week takes place every year and thousands of universities, colleges and schools across the globe take part. GEW is a chance to celebrate all the enterprising activity that goes on from year to year, and to provide fun and exciting opportunities for people to improve their enterprising skills.
This year B-Enterprising will be running a series of events to celebrate enterprise and entrepreneurship, including:
Meet the Entrepreneurs – Becky Stark owner of Stark Export Focus and Rhys Mwyn, a music manager, publisher and record label owner as well as archaeologist, writer and author will be speaking about their entrepreneurial journeys.
How to Generate an Idea for Your Business – an interactive workshop to help students to explore how they can generate ideas for a business and help to develop those ideas in a visual and fun way using the Simply Do Ideas Concept Canvas
How to Make Your Stall a Success – special one off workshop intended to help Student Christmas Market stallholders to make the most of their displays and sell more.
Pricing for Profit - a session to help participants work out how to price their product or service and the factors they need to take into consideration
Lifestart by Virgin Media & Virgin Start Up – a brand new platform where Bangor University students can participate in challenges and win some incredible prizes
Big Ideas Wales Celebrated – Wales' National Competition and Showcase of Entrepreneurial Talent for 16-25 year olds.
Business Mentoring appointments are available to those who wish to discuss developing a business ideas with a business mentor.
For information on any of the above activities, visit My Bangor'r (Employability and workshops & events) or Facebook Page.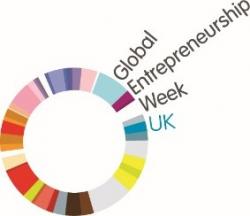 Publication date: 14 November 2017