God and Science
On the 27th of April, Bangor Islamic Society held an event, open to all staff and students at Pontio. The event was one of the many activities conducted by the Islamic Society at Bangor University. People attending including Muslim and non-Muslim students and staff as well as members of our local community. The main part of the event was the talk titled "God and Science" given by Jamshed Javed, a well-regarded Muslim activist based in Cardiff, UK. The talk dealt with the position of Islam in regards to "science" and the history of Muslims in the world of science. The talk was well received and provided thoughtful insights that were of interest to the diverse audience.
In addition to the talk, the Islamic society awarded the students who participated in the Arabic language course run by the Islamic Society. More so, the members of the Islamic Society were awarded for their hard work.

Finally, the Islamic society invited their guests to the dinner party after the talk to discuss the content of the speaker's presentation and other topics about Islam. The Islamic Society was delighted by the help provided by the Students' Union and Bangor University for their event, and is looking forward to working collaboratively in the future as part of building an inclusive community at Bangor.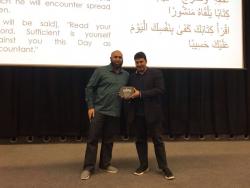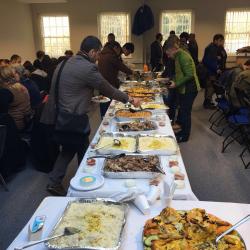 Publication date: 9 May 2016