Re-applying for Student Finance 2015/16
Yes it's that time of year again when undergraduate students should re-apply for next year's student finance.
The Student Funding portals will be available soon for continuing students to re-apply for student finance. Your application for the next academic year must be submitted before the deadline.
If you would like any further information about student finance, when to apply and what funding is available, please contact the Money Support Unit.
Tel: 01248 383566 / 383637
Email: moneysupport@bangor.ac.uk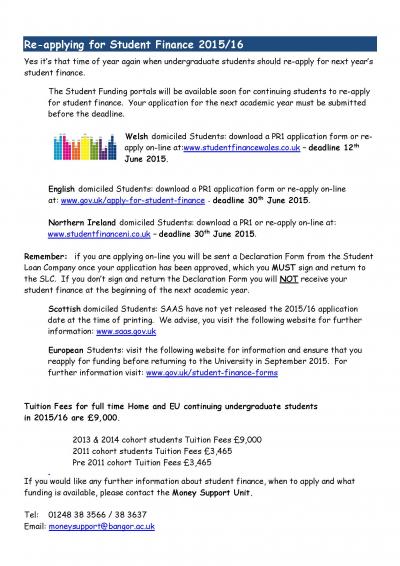 Publication date: 6 March 2015