Succeed with your studies
The Study Skills Centre is holding a series of sixteen interactive workshops, which are open to students across all levels of study. This free series provides a hands-on opportunity to explore issues central to the academic writing process. The workshops are task-based, enabling you to learn by doing and questioning.
You are welcome to follow the complete workshop programme, or to opt in only for those sessions that appeal to you. The workshops are free and places can be reserved online. For details of the programme, and to book your place, go to https://www.bangor.ac.uk/studyskills/workshops/programme/.
We have recently developed an interactive resource designed to help students to avoid plagiarising source material, and this and other resources can be accessed from our website. Our maths and stats drop-in and appointments resume full activity from September 23rd.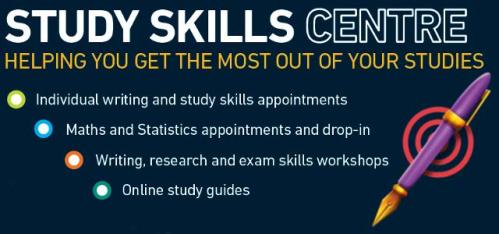 Publication date: 30 September 2019