Tell us about your search for privately rented accommodation!
Dear Student
We are interested to learn of your house hunting experience and hope that you will help us by completing this questionnaire. Your feedback will enable us to improve your / your fellow students' experience for next year.
Please complete the questionnaire by 02.06.17.
https://bangor.onlinesurveys.ac.uk/housing2017
Thank you!
Amy Jones & Mair Owen
Student Housing Office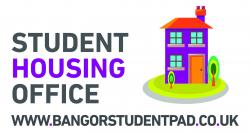 Publication date: 31 March 2017