Time to think about work experience!

Not sure where to start?
Need support?
If you are 24 or under our new project could be the answer!
GO Wales: Achieve through Work Experience aims to help students who would benefit from more flexible timescales or a supportive work environment to overcome barriers they may face when trying to secure career relevant work experience.
The GO Wales advisors, based within the Careers & Employability Service, can work with you and local employers to arrange tailored work experience to suit your needs and increase your chances of obtaining graduate level employment upon leaving university.
To check if you could be eligible, visit my.bangor.ac.uk/careers/students/go-wales, contact the team gowales@bangor.ac.uk, or come and have a chat with the team in our 'Pop Up' sessions at Main Arts 23rd January 9:45-11am and Pontio on the 31st January 11-12.
GO Wales: Achieve through Work Experience is a European Social Fund Programme delivered by Universities in Wales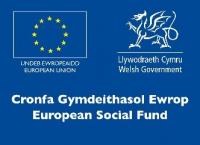 Publication date: 19 January 2017