Secure your house
Take a look at the attached security poster from North Wales Police!
Also, make sure that the heating is set to come on regularly - constant low heat is better than short bursts of high heat - and of course make sure that there is plenty of credit on the meter if you have one. Tell your landlord when you will be leaving and what you intend to do with regards to the heating.
Enjoy your break and we'll see you in the New Year!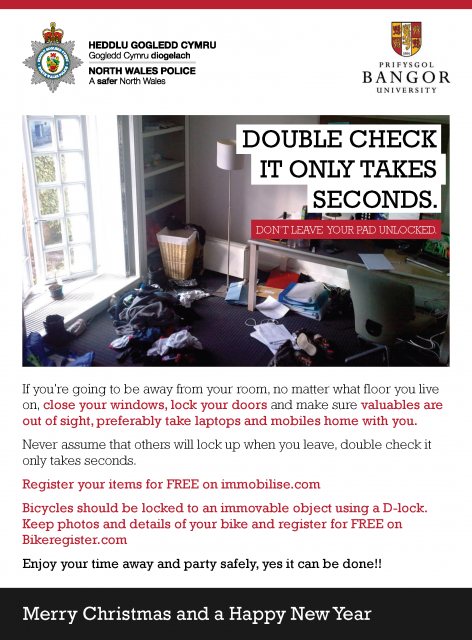 Publication date: 29 November 2017